Automotive
Continental's Luxury Minimalism Concept and display solutions recognized at German Design Awards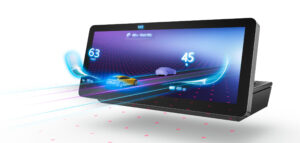 The German Design Awards have recognized Continental's Luxury Minimalism Concept as well as two of its key display concepts, the 5K Natural 3D Display and Curved Ultrawide Display.
The 5K Natural 3D Display from Continental features Lightfield technology which enables a 3D experience without needing to wear special glasses or without installing a head tracking camera in the cabin. The solution provides occupants with a "natural viewing experience," and enables content to be viewed from a multitude of differing angles. Additional features include complex lighting effects which change perspective correctly when the head moves and an even larger eyebox, which means that there is more room for head movements to see the 3D images.
Continue reading Continental's Luxury Minimalism Concept and display solutions recognized at German Design Awards at Automotive Interiors World.
For Feedback & Comments, please write to us on hello@newswire.ae