Automotive
Getting Married in 2023? How to Choose a Getaway Car that Aligns with the Trends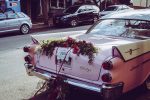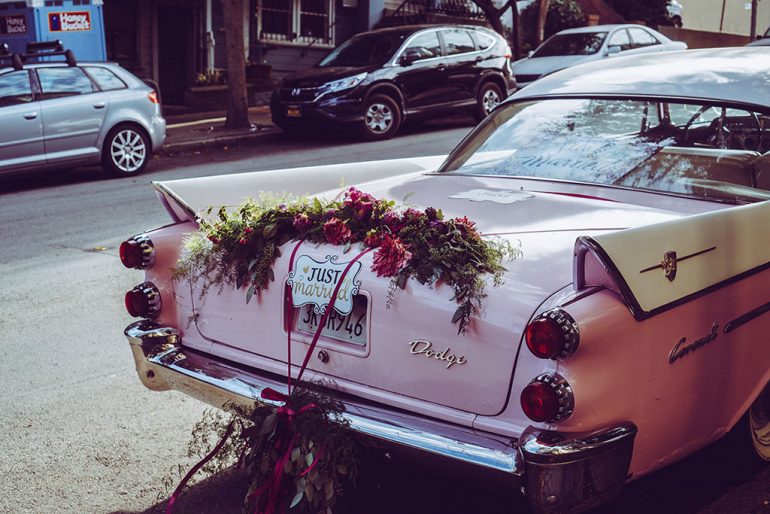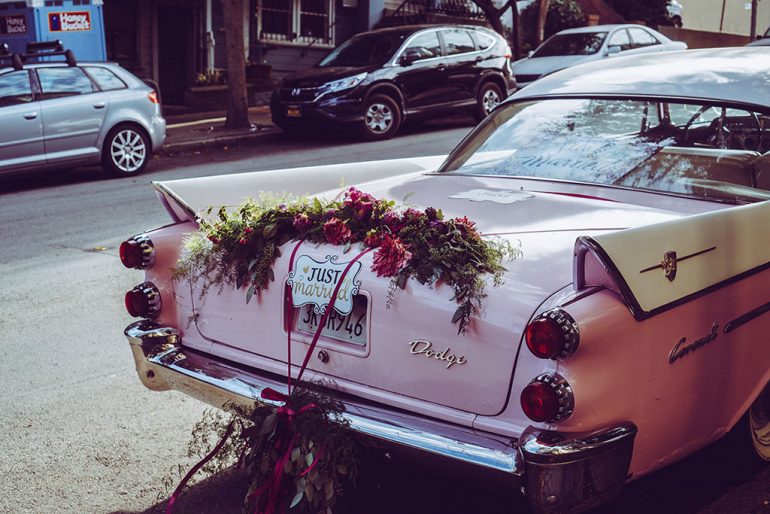 40% of couples categorized wedding planning as "extremely stressful," while 71% thought that it was more nerve-wracking than other major life events (like finding a new job), according to one Zola survey. While planning a wedding is a stressful undertaking, there are a variety of aspects that are enjoyable to plan, such as picking out the perfect dress — or choosing a getaway car for the big day. For couples looking for the perfect vehicle to drive off in for the first time as newlyweds, here are three of the top trends worth keeping in mind.
Cute and quirky takes the cake
Flashy options are now a trend of the past for couples looking for the perfect car for their wedding day — according to the Stress Free Car Rental researcher, "There's now a growing trend for couples to choose less flashy cars, and instead, they're opting for cute and quirky vehicles as well as things like camper vans that can add a really unique touch to a wedding and make it memorable for all the guests." While camper vans can be an ideal choice for adventurous couples who want to go camping on their honeymoon, other options can make for an aesthetically pleasing way to drive off as newlyweds. In a roundup of the top ten most unique-looking everyday cars, AutoGuide.com highlights a variety of worthy options — from sleek-looking choices like Hyundai's Veloster N (which features a compact hatch, low roofline, sculpted front end and asymmetrical design) to electric vehicles such as the Chevrolet Bolt EV, which features an extra tall roofline and "stubby front overhang."
Showcasing the timeless classics
The vintage theme has been a trend in the wedding industry for a while now, with thrifting for vintage wedding dresses and putting together rustic decor at the top of the to-do list for many couples to be. "Wearing vintage brings another layer of personal style. All brides want to stand out, but when you choose to wear vintage you'll truly be in something one of a kind and timeless," says Jamie Lee, the founder of the shop Blossom Vintage. Vintage-inspired rings (or even actual vintage family heirloom rings) are another way to bring the wedding to life. For example, white gold wedding bands are a timeless classic, drawing inspiration from your favorite era can be done by choosing a ring that emulates a certain style, whether it be art deco or a simple solitaire diamond.
For couples looking to match their getaway car to their attire and rings, there is no shortage of classic cars to consider no matter what type of vintage inspired theme you're going for. For those looking for a luxury vibe, for instance, the Jaguar E-Type 1961 is just one worthy contender. With top speeds of 150 mph, the sleek design makes for a visually appealing vehicle. According to one Luxe Digital article, Enzo Ferrari described the Jag as the most beautiful car in the world (many of the Jaguar's future designs inspired by the E-Type). However, other options such as the 1962 Oldsmobile Starfire Convertible can also make for an eye-catching getaway on the big day — known for its open  top and stylish design, Luxe Digital notes that this vehicle was the 'pride and joy' of General Motors when it was first released in 1960. Regardless as to what vintage vehicle you choose, there's no question that it can add a unique touch to any ceremony.
A creative take
According to one Brides.com article, personalization and breaking the norm is continuing to drive wedding trends in 2023. While this varies from couple to couple, opting for a creative take on the traditional getaway car can allow for the ultimate form of customization. While creative touches like a 'just married' sign can make for a fun detail, creativity can also be found in the vehicle itself. The 2020 Polaris Slingshot is just one unique example out there — in fact, one US News post notes that even state motor vehicle departments "have trouble deciding whether the three-wheel open-air vehicle is a car or motorcycle." With a pair of widely spaced front wheels and a single wheel at the back, the open air experience can make for a totally unique getaway from any wedding (though the US News post does note that in some states, wearing a motorcycle helmet is required in order to stay legal).
Planning a wedding is a stressful and major undertaking for any couple. However, some aspects of wedding planning can be particularly fun and exciting — such as when choosing the perfect getaway car. While trends have moved away from flashy options, popular choices today can be found in unique and even vintage vehicles.
For Feedback & Comments, please write to us on hello@newswire.ae