Sports News
Giannis Antetokounmpo Left Bucks-Heat With A Knee Injury And Won't Return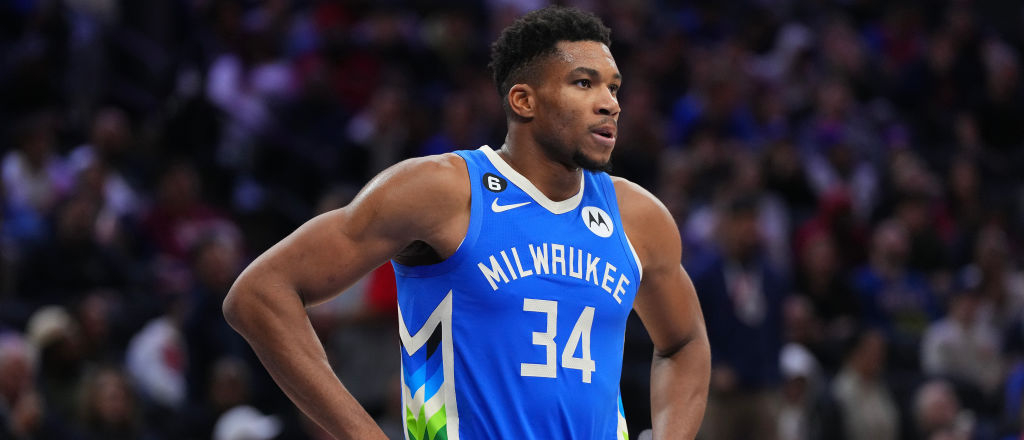 The Milwaukee Bucks lost Giannis Antetokounmpo in the first quarter of Friday night's game against the Miami Heat. With just over a minute left in the frame, Antetokounmpo had the ball and attempted to back down Heat big man Bam Adebayo. He took one dribble and looked like he was about to try imposing himself on his opponent, but immediately, Antetokounmpo looked awfully uncomfortable, kicked the ball out to Jevon Carter, and immediately called for Mike Budenholzer to call a timeout and sub him out of the game.
Antetokounmpo immediately made his way into the locker room with a noticeable limp, and at the 25-second mark of the below video, you can see that the former league MVP grimaced as he felt whatever was bothering him.
Giannis has headed to the locker room. #FearTheDeer | #NBA pic.twitter.com/IxLyOh1swN

— Bally Sports Wisconsin (@BallySportWI) February 25, 2023
Eventually, the Bucks announced that Antetokounmpo suffered the injury while bumping his right knee, and after getting examined, it was determined that he'll miss the remainder of the game.
Per @BucksPR, Giannis Antetokounmpo knocked knees with an opponent.

He is OUT (right knee) for the remainder of tonight's game against the Heat.

— Eric Nehm (@eric_nehm) February 25, 2023
There is no word on whether or not Antetokounmpo will have to miss additional time. The injury came during Milwaukee's first game after the All-Star break. The team had won its previous 12 games entering Friday night's tilt against the Heat, the longest active streak in the league. Antetokounmpo missed five consecutive games in January due to a knee injury, although that was not the same knee that he hurt against Miami.
For feedback or comments, you can reach us on hello@newswire.ae