Sports News
Patrick Mahomes Went To The Locker Room During Chiefs-Jags After Suffering An Ankle Injury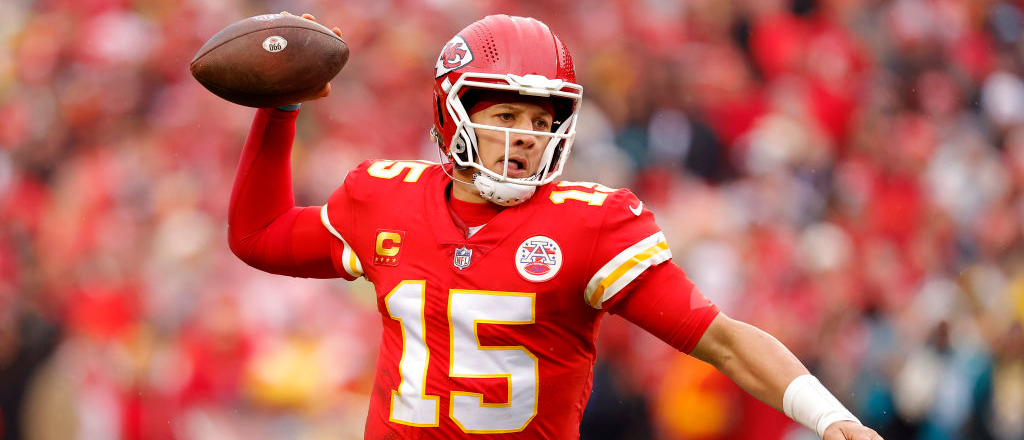 UPDATE: Mahomes is listed as questionable to return by the Chiefs.
Chiefs say Patrick Mahomes is questionable to return today due to an ankle injury.

— Adam Schefter (@AdamSchefter) January 21, 2023
EARLIER: The Kansas City Chiefs offense flummoxed the Jacksonville Jaguars in the first quarter of their Divisional Round game on Saturday afternoon in large part due to the mobility of Patrick Mahomes. While he's not considered the kind of game-changing runner out of the backfield that someone like Lamar Jackson or Josh Allen is, Mahomes' ability to extend plays makes it nearly impossible to slow down Kansas City's offense.
But late in the first quarter, disaster struck for the Chiefs. Mahomes dropped back and threw a pass, but after it left his hand, Jags defensive lineman Arden Key landed on his ankle, which caused it to roll and sent the presumed NFL MVP into considerable pain.
Mahomes went right to the bench but attempted to continue playing, even though he was very obviously banged up. He played through the remainder of the first quarter, then made his way right over to the bench so he could get his ankle taped up. After that, he stayed in for the rest of Kansas City's drive, which ended with a Harrison Butker field goal.
The Jags came out for their next drive, and while that was happening, Mahomes was sent into the locker room.
Patrick Mahomes is heading to the locker room.

— Nate Taylor (@ByNateTaylor) January 21, 2023
Mahomes' backup is veteran signal caller Chad Henne. We'll keep you updated on Mahomes' status for the remainder of the game.
For feedback or comments, you can reach us on hello@newswire.ae