UAE
Weekend Hotlist: 7 Events To Keep Spreading The Love This Valentines Month!
Why settle for one day of love when you can do a whole month? We declare Valentine's Month!
True love is treating yourself to a great weekend…and this all-inclusive list is where you must begin!
A weekend like never before.
7. Travel to Rio with La Cantine Du Faubourg
Known for their signature delicacies and upbeat vibe, you have all the reasons not to miss out on this very special RIO BRUNCH edition!
Get ready to travel with Samba and Capoeira dancers, Drummers & resident DJs
Packages start at AED 360
When? Sunday, February 19
Time? 12 pm to 5 pm
Where? Emirates Towers Hotel, Trade Centre 2
View this post on Instagram
6. Club Eighteen opens its doors at the legendary Raffles Hotel, Level 18
Dubai's new CLUB EIGHTEEN is bringing back a true nightlife experience to the city in an iconic location at the Raffles Hotel Al Wafi, the previous home of the legendary People by Crystal.
With incredible 360 views of Dubai, CLUB EIGHTEEN is the new go-to space for the city's partygoers, providing world-class service and internationally renowned entertainment and music, which will surely result in extraordinary evenings, with 3 bars serving a fantastic cocktail menu and world-class bottle service for the VIP tables.
When? Opening Wednesday to Saturday
Time? 9 pm until late | 9-11 pm: Complimentary Beverages for Ladies from Wed to Sat
Where? Oud Metha
View this post on Instagram
5. Relax with some yoga on the beach at Koko Bay
Koko Bay, Dubai's popular beach haven, is hosting an hour-long yoga session led by expert practitioner Lauren-Anne.
The yoga class is available for AED 100 which will also include a wholesome breakfast from Koko Bay's popular breakfast menu for all the guests post a refreshing session.
When? Saturday, Feb 18
Time? 8:30 am
Where? West beach Palm – Jumeirah – Dubai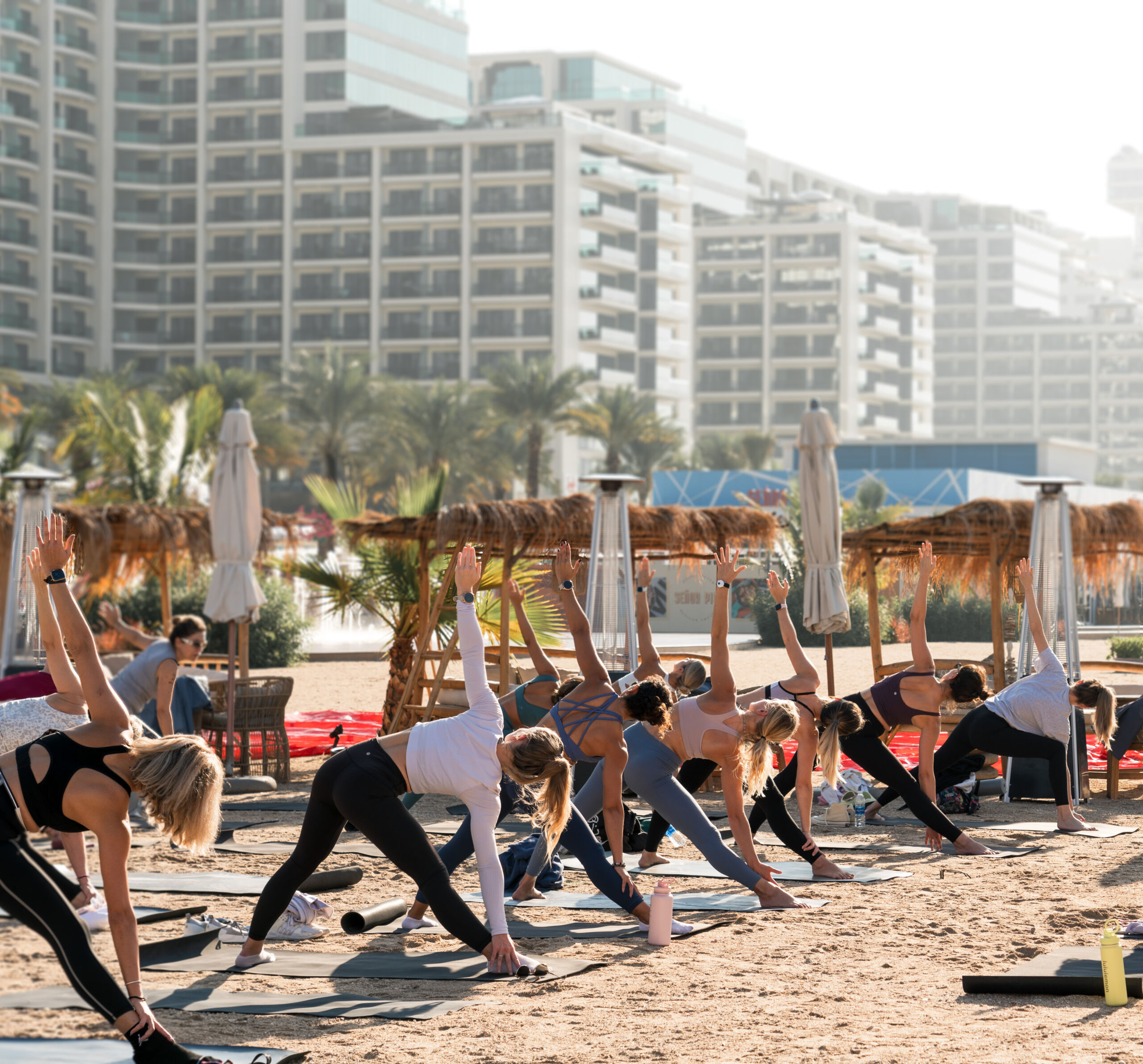 4. Stronger together for Syria and Turkey
Rikas Hospitality unit ten of Dubai's most renowned chefs to support Syria and Turkiye's earthquake victims.
In Collaboration with Emirates Red Crescent (Licence number PRHCE 000744394), RIKAS Hospitality Group has joined hands with some of the biggest names in Dubai's culinary scene, in aid of the victims in Syria and Türkiye.
Each restaurant will offer a set menu for AED 750 per person, with all proceeds going to support the relief of those affected by the earthquake in both countries.
When? Sunday, Feb 19
Time? 8 pm
Where? Jumeirah Emirates Towers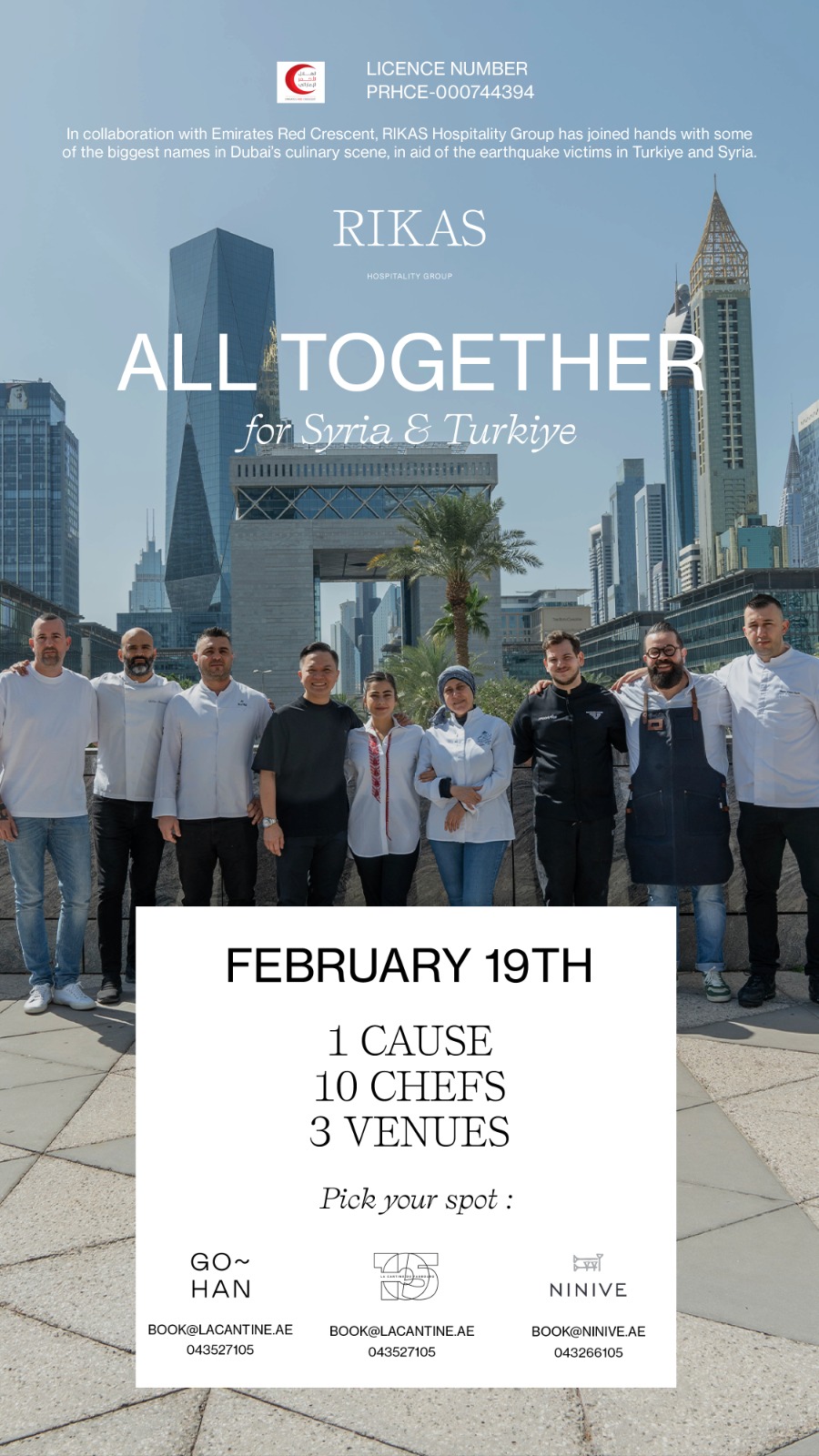 3. Voyage By Amelia has just opened on the breathtaking top floor of Amelia Lounge
If you're looking to take your nightlife experience to the next level then look no further as Amelia has opened its brand-new private room, "Voyage by Amelia", a hidden gem in the heart of the restaurant's second floor.
When? Thursday to Saturday
Time? 11 pm to late
View this post on Instagram
2. Fall in love with Darshan Raval's Valentine's Special tonight!
The talented pop sensation of India Darshan Raval is coming to Dubai!
With die-hard fans and a massive Youtube reach of over 300 million, he's captured the hearts of the nation with his popular Bollywood songs, racking up over 2 billion audio and video streams. He'll be performing live tonight and you don't want to miss it!
Where? The Agenda, Media City
When? Friday, Feb 17
Time? Gates Open at 8 pm
Open to All Ages
View this post on Instagram
1. Splurge on some pre-loved goodies at Dubai Festival Plaza
Ready for some thrifting fun? 👀 Dubai Flea Market is back with amazing finds at every turn!
Where? Festival Plaza, Jebel Ali
When? Sunday, Feb 19
Time? 11 am to 6 pm
View this post on Instagram
The Lovin Dubai Show: The Abrahamic Family House Opens In Abu Dhabi
Get the latest Dubai news direct to your phone RN! Download The Lovin Dubai app for free RIGHT HERE (App Store) (Play Store) to get the latest trending stories to your phone.
Subscribe to our Newsletter.
Get the best of your city straight to your inbox.
The post Weekend Hotlist: 7 Events To Keep Spreading The Love This Valentines Month! appeared first on Lovin Dubai.
For Feedback or comments, write to us on hello@newswire.ae